Mayday Mayday! This is a signal of distress, happy May Guys, 🌻
I feel like April was one of those months where everything and nothing happened all at the same time. But I'm just going to say that it was uneventful. May looks like it's heating up tho Lol.
There were, in fact, a lot of showers in April (at least here in Boston) so we'll see about May flowers. But, seriously, "mayday" is a radio word to signal distress. (Life isn't all flowers you know) I remember watching movies with guys especially on boats shouting it into walkies. It's internationally recognized and still used today. Post WWI there was a lot of air traffic between Britain & France, so parties needed a signal that everyone could understand. Apparently, the Ss in S.O.S., the other distress signal word (used by ships via telegraph), weren't distinguishable to aircraft pilots (who used radio), so they came up with "mayday", the phonetic equivalent of "m'aider", the French for "help me." The actual May Day, to commemorate May 1, has its roots in the US but is celebrated for springtime internationally—in the US less conspicuously for workers' rights and the standardization of an 8-hour workday (in the wake of the horrors of the Industrial Revolution). Ironically, Americans celebrate May Day with the holiday Labor Day in September, which also celebrates the official end of summer with back to school.
So, Mayday! Mayday! Let's celebrate…distress, I guess. THE MOLESTATION MANIFESTO is out. (Rather, let us celebrate the overcoming of (past) distress which is God) It's currently free on Amazon, and you can check it out and read a sample over at Merch. It was originally published in 2013, before I had God, a family or even a mind apart from the darkness that I was living in. But I tried, and it's a good effort and I've left pretty much everything as is. It's free until May 2.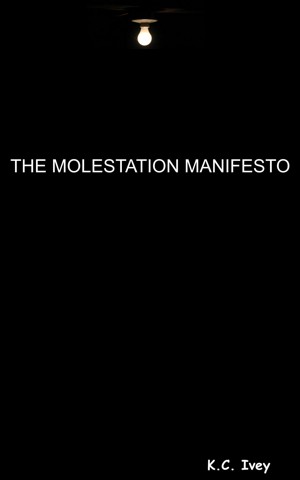 ADS! ads! OHmygosh! ads! Lol, I had a good time with this. If I don't earn anything as an Amazon Associate, then at least I'll have gotten the chance to be creative and appreciative of companies both big and small that have given me some good products, and that I never reviewed. Check out ADS! ads! OHmygosh! ads! here. I included some of my favorite movies at the end for fun.
Speaking of money and where does it go? I wrote a new blog post called, "Where Does the Money Go? An Indie Ghost Mystery". It's all about—oh you know—the Illuminati, Star Whackers, Robert E. Howard, Conan the Barbarian and a movie called Chocolate (Magnolia). You know, the usual. You can read it here.
This is some good comparative literature, especially if you're of a God bent. Pair it with some wine or a little fake wine grape juice. I absolutely loved The Church of John Coltrane; Blackchurch Furnace, eh; and The Book of God, this is good. Prepare to have your socks knocked off. These are all pretty good stand-alone, but I recommend reading them as a trifecta, a sort of trinity, some Triune Truths about God—even if untrue—and, especially, false worship. Book of God is out today, May 1st. And p.s., there is an actual Church of John Coltrane in California—*rolls eyes—where they canonized the late jazz musician as a patron saint. See what I'm sayin? (I have Blackchurch Furnace for borrow over at the Indie Corner)
And I think that's it. It's funny that I always seem to think I don't have anything to say for these newsletter-ish things, and then suddenly become a chatty Cathy. So here's to May. Call "mayday" if you need to, and God'll send an aircraft or boat to come get you. For sure and always. In the meantime, stop and smell the May flowers, they're lovely, and have a good May.
–Kindra 🌼
PS I'm gonna leave you with the 80s bop "The Men All Pause" because I guess it ties in with (male) distress (when it sees a hot woman or something), but more so because I couldn't get it out of my head in April or the beginning of May. It's a cool vid and song even now; and, even tho I'm not into that type of thing anymore, contains probably the best opening lines of a song (by a girl band):
I was at home feelin' … sleazy 🎵
So I went down … to the speakeasy 🎵
Gold. The. Men. All. Pause.